Visa-free travel between Vietnam and Chile
Vietnamese and Chilean holders of regular passports will be offered entry visa exemption to both countries, beginning from August 11, following the implementation of an agreement on visa exemption.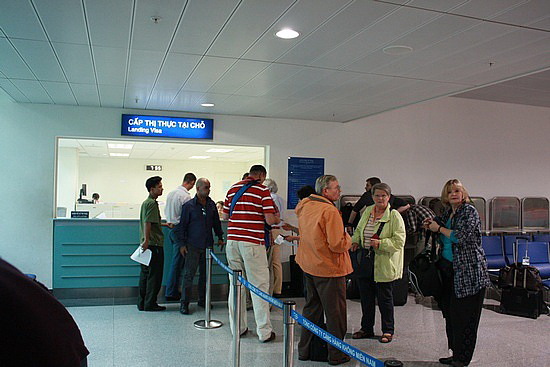 Passengers wait to complete immigration procedures at Tan Son Nhat International Airport in Ho Chi Minh City
We're happy to inform that from August 11
th
2017, Chilean passport holders traveling to Vietnam will be exempted from the visa requirement, and Vietnamese coming to Chile will enjoy the same story!
The Consular Department under the Vietnam Ministry of Foreign Affairs said that the agreement between the two Governments of Vietnam and Chile, on visa exemption for holders of ordinary passports (signed in October 17, 2016) has taken effect from August 11, 2017.
Chilean holders of ordinary passports with a validity of at least six months are subject to a visa-free stay in Vietnam shorter than 90 days upon entry through international border gates.
The visa waiver will not apply to those:
Wanting to stay in Vietnam to generate income
Wanting to stay for more than 90 days
If Chilean citizens in these situations wishing to
get a Vietnam visa
or, they can select one of 2 methods:
Apply Vietnam Visa On Arrival (highly recommend)
Apply Vietnam Embassy visa
So until now, Viet Nam now waives visas for travelers from 24 countries and territories. From this 1 February, the Government started piloting e-visas for citizens of 40 countries and territories in Asia, Europe and America.