The private visa letter
1What is a private Vietnam visa approval letter?
​Vietnam visa approval letter is an official legitimate document granted by the Vietnam Immigration Department. It is a visa document that only contains your full names, visa, and passport details such as passport number, date of birth, gender, type of visa, etc without sharing the other applicants. A private visa letter is valid to get a Vietnam visa on arrival at any international airports of Vietnam.
2 How do a shared and private visa approval letter look like?
A private visa letter: only your name is indicated on the visa letter without sharing with the other's information.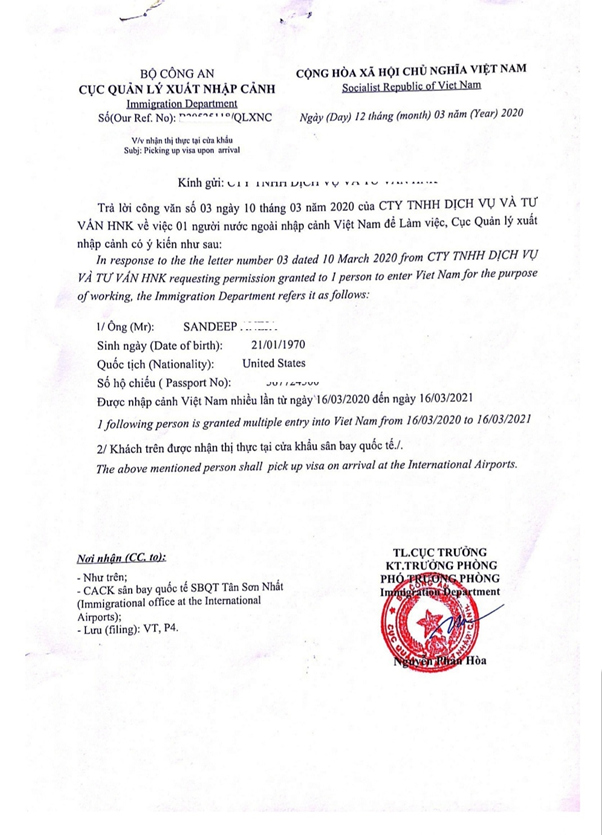 Sample of Vietnam private visa letter
A shared visa letter: you will see your names with your other details disclosed together with a number of applicants.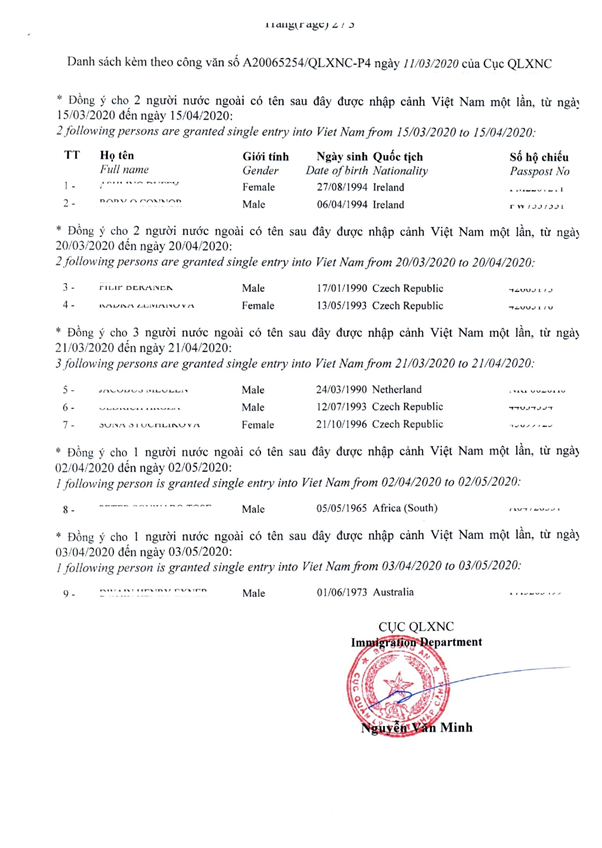 A sample of shared visa letter
3 How to get the private Vietnam visa approval letter
Sometimes, people are shock when they receive a shared visa approval letter issued by Vietnam Immigration Department cause there are a lot of strange names and passport information on it.
Please don't be worry about this because it's common and legal for 15 - 30 applicants get Vietnam Visa on the same approval letter. This shared visa approval letter is very convenient and fast at the high seasons.
However if you don't want to share the information with others you can add the extra service " The private visa letter" at the first step.
There are 3 simple steps below will help you apply visa on arrival:
Step 1: Fill in the

Visa application form

, choose the extra service:" The private visa letter" and process payment
Step 2: Receive the private visa approval letter via email and print it out
Step 3: Submit the visa letter, REQUIRED DOCUMENTS and visa stamp fee (if any) at visa counter in Vietnam to pick up visa stamp onto your passport
That is it! Welcome to Vietnam and have a good time!